Less Packaging in my Beauty Routine: DIY Lotion Bars
The following contains affiliate links. I may be compensated if you purchase from them. All opinions are my own.
I am a beauty product addict
For real, for real, I was a Sephora VIP Rouge when I had disposable income. I love trying new beauty things but I also am working to make a sustainable future. I've looked at what I buy and what I can recycle and what I can't. I've taken a good hard look at the packaging of my beauty materials and make better choices. I've been using shampoo bars which have been great and really nice soap. But I need body lotion and that has been difficult to find in easily recyclable containers.
Eczema. It's a thing.
Content heads-up: I work in a hospital and a lot of my friends are in the health field. I love hearing about the body and stuff but if you are squeamish or just not a fan of skin diseases- I get it. Move along. If not, read on.
I've had eczema since I was fourteen with flareups occurring every couple of years. It goes away for some time and then it comes back. It's almost always stress related or if major changes are happening in my life. I have tried virtually everything for my skin. I am not kidding. I finally am taking topical steroids and I'm at cotton glove status. Basically, it's an extra layer of moisture so you don't go nuts on your skin. I am currently feeling overwhelmed with change and of course, my hands show it. I haven't been able to wear my wedding ring for weeks and it hurts to wash my hands as they are essentially raw. Nice imagery but I'm always surprised when other people talk about eczema because it can feel so lonely and you are desperate for something that works. Because as ashamed of my skin as I can be, I know dermatologists love looking at "gross" skin stuff. Also, a lot of people struggle with it so know you aren't alone. Anyway, as anyone with eczema can tell you, you obsessively moisturize and you have to use hypoallergenic lotions. I moisturize the second I get out of the shower and I absolutely have to skin flare up or no. So, this lotion thing has been a struggle with cutting out packaging. It's hard to find good lotions that are in containers that aren't plastic. I was doing aluminum for a bit and there are some glass ones but overall, very difficult. I decided to cut out packaging altogether, as I had with my shampoo.
Thanks, Pinterest
I found a recipe for eczema lotion bars searching Pinterest courtesy of Her View from Home. You can find the exact recipe here. The woman who wrote it is named Megan Porter. She apparently has 8 kids and 5 of them have eczema. I looked for the recipe that called for the least amount of essential oils, took the least amount of time, and seemed to be written by someone not trying to sell essential oils. I was like, man so many recipes for DIY beauty stuff and then I realized most of them were sponsored by people who were MLM'ing for essential oils so I felt the body of what made the product work was missing. I'm going to write about how I did it and how it worked. Basically, you make these bars and your body heat warms it up enough to spread and it's great.
What I Used
I wound up using two of these little bars but I halved the recipe.
Get really cheap stuff that you won't use in cooking. I'm an olive oil freak but save the tasty stuff for your food. I guess you could use an infused one if you wanted a different kind of scent but again, food y'all. Do you want to use rosemary infused olive oil on your skin or in a delicious salad dressing or marinade?
I got the unrefined oil so I smell like coconuts which I love. If you don't like it you can buy some for therapeutic purposes.
Other oils that could work:
Jojoba Oil or Almond Oil or Shea Butter or Sunflower Oil
There are a billion ways you could make this recipe work. You can also add essential oils but let's be real if you suffer from eczema you want this as fragrance-free as possible. You can add or subtract the amount of oil to your specific taste. I mean it's a really basic recipe
Equipment
Since I knew this would be waxy I wanted to get something that I didn't want to use in cooking again for a while.
You can pour extremely hot liquids in here and the equipment doesn't melt. They worked great for my purpose.
The Process
Like all things DIY you need a good soundtrack. I am recovering from strep and conjunctivitis at the moment. My body is just telling me to take a break and chill out. So in order to do this, I would listen to old school Sufjan Stevens. We're talking way….back to Seven Swans.
I put two things of beeswax in the double boiler. The first time I tried it I used my huge Dutch Oven and nothing melted because my boiler was forced to be way in the corner. I switched to a smaller saucepan and then used too much water so it took too long to boil. I'm not kidding I wasted a good fifteen minutes on this one step trying to get it right. So then, I got a measuring cup and took out some of the water and then once that got out the beeswax started melting. Huzzah!
This was when things finally started melting and it was a beautiful sight.
I added the olive oil. Since it was already liquid, this step is mostly just mixing.
So when you add the coconut oil, it looks a little gross. But that's mainly because it's solid and you need to break it down. It will meld into this fatty gorgeousness. But you have to stir it and break it up.
This is what it looked like when I poured it into the molds. The whole process once things start melting takes about 10 minutes so be prepared to move quickly. It was extremely hot and I was amazed that it stayed in the molds as well as it did.
This is the final product. It feels really great when you put it on your skin. Seriously, after I took this picture I took a shower, threw up twice (thanks Strep!) and cleaned myself up and put this on. It was the nicest thing I had done for my body all day. Self-care man. It's rich but it dries quickly. It doesn't spread as quickly as a lotion but you kind of slick it on like deodorant. I love it though. It's a different feeling but you can feel your skin absorbing it and it's not greasy. That was a really pleasant surprise. The body heat does melt the lotion so the bar is slippery. I try to run it all over my body and it's been lovely. The beeswax kind of locks the oils in and it's a great feeling. I now have three versions of this and I'm excited to use it. It's cut down on packaging and my skin feels great. I also have enough to make more for myself if I need to. I think these last for a few months in a cool dry place. You can store them in airtight containers or wrap them up in wax paper.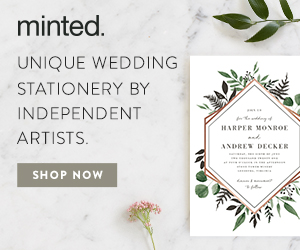 In conclusion
Thanks for listening to my DIY journey. You can obviously make these as gifts. They can melt so keep them away from heat. But this was really fun. I read about this interesting idea of having fun without making something a side hustle and maybe making my own beauty stuff can be like that. You might love to add some essential oils to your mix. Next up, body scrub! I realized I could make this really easy but that's for another day. I will hopefully recover from my various ailments and I'm going to escape to New Jersey for a week with my family. I'll write about that. Thanks for following my stories and going through these things with me. Please listen to your body when it's telling you to slow down. I never do and I'm 34 so if you have any tips for that let me know. Love to you!