My love language is breakfast food
The following contains affiliate links. I may be compensated if you purchase from them at no extra cost to you. All opinions are my own.
My love language is breakfast food
My family is fortunate enough to live in a city with a bustling food scene that is expanding and has a variety of food options. When I first moved to Columbus, I was an engaged young professional with ample dinero and time to spend hours at brunch. Now, I'm a professional lady with a toddler and a husband who still loves brunch. I feel like a hearty brunch is the best way to send visitors off (when your city is the center of a state and there are a lot of conventions/concerts/etc you get a lot of visitors) and a great way to reconnect with friends. Since having a kiddo, we can't really sit down as long as we used to also bloody marys and mimosas aren't really the draw they used to be for me. However, here are some places you can go to that are worth the visit.

Willow Sample
from:
Skylar
I love Skylar and highly suggest their hypoallergenic fragrances.
Places to Go!
The menu is great and literally has something for everyone. The baked goods are legit. As in, you can taste and see the layers in the pastry. My personal favorite is the Avocado Biscuit which literally melts in your mouth. Their side salads come with this delicious tamari rosemary dressing which is just as delicious as it sounds. I love homemade salad dressings because it shows they take the time to make something special. Homemade dressings taste better than store-bought, it's a fact. It's one of those little things you notice. The more I cook at home, the more I am impressed when I go out if someone does something thoughtful. Seriously, go here. Also, there is street parking and it's not too stressful to get there. My family takes out of town guests there and everyone loves it. It's a great place with a wonderful vibe.
I've been here are few times and I really love the charming atmosphere of the place.. I love the veggie benedict and they have this awesome strawberry and donut kebob. It's wonderful with coffee and for sharing with friends. You get to dip the items on the kebob in a delectable orange liqueur cream cheese. I haven't had anything like it elsewhere and it's just a nice treat. It's simple but thoughtful. They have a patio and you can sit outside in warm weather which is always nice. They have a wide selection of vegetarian options and you can get side salads with your orders. As you can see, I'm a lady who loves her benedicts but it never hurts to balance it out with some greens.
If you've been to Columbus you most likely have eaten here. Heads up, things add up so I always find that I spend more money than I think here. BUT, it's lovely. They have a Sweet Potato and Turkey Hash that is perfection. My mother is a huge veggie burger snob and her favorite burger is here. The atmosphere is chill and full of natural light. I like to call myself Neil Hamburger because I always get three drinks and their smoothies are on point. I love breakfast options that are healthy-ish. Like not just plain carbs and cured meats (obviously those are two of the best things ever) but I like a variety when I go out
This is a little slice of Cuban heaven in the middle of downtown Hilliard. It's quirky and fun and totally unique. The Cuban French Toast is amazing and they have these incredible banana and blueberry pancakes that my toddler son loves. The decor and ambiance are great and it's almost always packed. There's a trend for brunch that places have to be a little pretentious and you just don't get that vibe there. It's welcoming, fun, and it's in a really great walkable part of Hilliard. It's a few blocks away from a splash pad and Hilliard has some great holiday walks for different occasions. Basically, go here, get chorizo, drink some good coffee, enjoy the Hilliard community.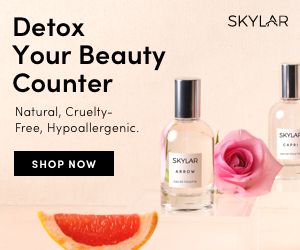 This place (in Harrison West) is always packed to the point where my family goes on weekdays where we have doctor's appointments or it's a day we have off. That being said, the pancake balls, tacos, and everything is so worth it. The food is just on point and you get these markers that you can draw everywhere. I like to think people look at me and think "that girl loves tacos" and you know what? They'd be right. They have elote and that is on point. The coffee is amazing. It's just a fun quirky place I can't say enough good things about. Worth going to.
This place is great as well. Sometimes for breakfast, you just want decadent foods. Like even though you are at home, you want to pretend like you are on a vacation and that's where "Red Velvet Pancakes" come in. It's a wonderful place to eat and enjoy. When my husband and I purchased our house, we celebrated by going here and getting their Elvis Waffle. It's just a fun, creative place to eat.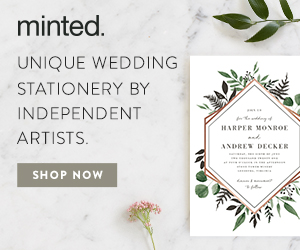 This is part of the Cameron Mitchell chain of restaurants here in Columbus. Their service is on point. At the end of the week, I am exhausted and I work with people so customer service is huge to me. We have had exceptional service there.You get complimentary dinner rolls with cinnamon and frosting for brunch here. The waiter we had suggested I try some raspberry jam (which they brought it for us) so it would taste more like a jelly donut. Heroes walk among us. This place has something for everyone. Their brunches are fantastic and you can do the savory route (I get the Asiago Spinach Quiche or their Lox bagel) or sweet (the french toast). You sit in these spacious tables and the acoustics are great. They also have great bar service as well if it is really packed. I love this place. There's room for a lot of people and you get cinnamon biscuits and it's just lovely. Highly suggested.
Brunch it Up!
Do you have places in Columbus that have the best brunches? Where do you like to go? Have you been to these places? Let me know in the comments!
Related Posts