On the line: reviewing Jenny Lewis's new album
The following contains affiliate links. I may receive compensation if you purchase from them. All opinions are my own.
Could I be your missing puzzle piece?
I waited a while to review this album because of a few things, I have two different series going on. My Body Movin' series about being part of a fitness accountability group which has been this incredibly fun thing that I love. I missed a workout this week and called to make it up and my trainer was like "who is this girl?" Ha! My fitness journey has not been linear but I'm in a really fun groove right now. I'm also doing my Jane Austen series. But I figure I should follow up to my Jenny Lewis post that the woman who taught my blogging class loved. It's one of my most consistently popular posts which has been interesting since it was brutally honest about one of my most vulnerable times. Hi, world! I'm not perfect. So here we go, I'm going to write about this album and hopefully, get you to branch out and listen to her if you haven't or just chill and listen to this album since it's great.
Other info, I've been listening to Conan O'Brien Needs a Friend and he's been pointing out his advertising as helping him afford his beach house. Which is adorable, like everything he does. Also, I'll be his friend dude. But honesty is the best policy so I should introduce this as "help me pay for my son's daycare which is like a second mortgage. K thanks."
I've had it with you trippers and drama queens
A few precursors, so in life you will meet people who don't just enjoy music but it flows through their person like some amazing energy. Music is their aura and it's their purest extension of themselves. My best friend Emily is like this, my friend Jeff is like this, my friend Tom who wrote a symphony is like this, and listening to music with them is this whole experience because they notice things that the lay person wouldn't. When you deconstruct music, it's incredible to learn about certain sounds become popular and how people create things. I listen to KEXP and sometimes they will take albums with a whole bunch of samples and play all the songs the album sampled. They did it with De La Soul's Three Feet High and Rising. They interviewed Prince Paul and he had so many hidden things in the album and it was like a love letter to his childhood and where he grew up. He sampled a lot of deep cuts of funk from the DC area. Anyway, a lot of times this expertise is deferred to men but Jenny Lewis is one of those people. Only her samples and her references are singers from the '60s and '70s and the beautiful singing and raw honesty of Joni Mitchell and Carole King. Growing up, my Dad had this immense record collection and my Mom had her music from the seventies as well. Dad's records had this abstract surreal art. Mom's had these beautiful women with short natural hair or long and perfectly straight and they would have them looking out windows and wearing lots and lots of folk jewelry. Jenny Lewis has those references and they are amazing. See all of her album art and aesthetic.
She collaborated with Beck, Don Was, John Keltner, Ringo Starr (yes that one from Thomas the Tank Engine), and Ryan Adams. Now for the obligatory disclaimer- I spent the better part of the past fifteen years loving Ryan Adams. His music helped me get through grad school and his lyrics broke my heart. I had heard from my best friend that he was a parody of himself and then the NYT expose was just disappointing and infuriating. You literally turn into Tyra Banks screaming "I was rooting for you! We were all rooting for you!!!" Which should just be my default now because that behavior isn't acceptable and we need to stop giving people permission to be that way. But the album is insanely gorgeously produced and it's just a mood. All of her albums are like these aural vignettes that remind me of the works of Raymond Carver and Flannery O'Connor.

Warby Parker Sunglasses - Oxley in Cognac Tortoise - $95.00
from:
Warby Parker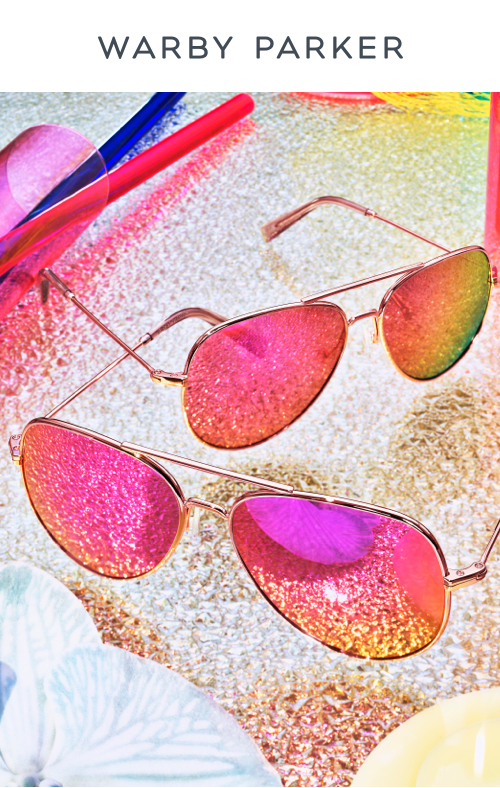 On the Line
Here's the thing about music right, it allows you to feel emotions at their full potential public. You can cry in public during a song or dance to your heart's content. During a particularly difficult time in my marriage, I listened to Gladys Knight sing "Midnight Train to Georgia." The line "I'd rather live in his world/ than live without him in mine." There I was overthinking and crying and that line just made it plain. Jenny Lewis is about making it plain and escaping into a beautiful world of acceptance. If you have had to deal with unpleasant truths acceptance you know it. It's like when you meet people who have been through stuff and they get it. Jenny gets it. She sees the ugliness in the world and makes beauty from it. Her mother passed and struggled with drug addiction her whole life. Jenny was a child star and basically supported her family from a young age. So here she had to save her family but was destroying it with money and not really getting a say. That's always the default with her, did you know she was a child star? But she made the transition to an artist because she was smart enough and she survived. Her song "Little White Dove" was about watching her mother succumb to cancer. Which by the way, she and Sufjan Stevens get. There are songs where cancer is alluded to and then there are songs where they talk about the ugliness and heartbreak of it.
That line is such a perfect way to describe the atmosphere of hospitals.
It's hard to pick out a few favorites because they are all great. "Wasted Youth" is this surprisingly upbeat song that talks about addiction and acceptance. It sounds like something you'd see on an old variety show with backup singers and people in hot pink colors.
I loved "Red Bull & Hennessy" because it captured the energy of drinking to numb some nerves and just exposing your desires with your partner. As women, we don't really talk about that hence she needs talking about drinking to getting to that feeling. Here's info about the music video which looks like it was a ton of fun to make and features Tim Heidecker and Vanessa Bayer.

Reese Stripe Jumpsuit
from:
Cents of Style
I also love the song "Do Si Do" which is about watching a friend go through an episode after stopping taking their meds. By the way, don't just quit your meds cold turkey. You have to wean yourself off them or things can get distorted. This song is like an aural representation of that.
"Party Clown" was her favorite to write and it was such a narrative. What kind of person becomes a party clown? She seems to describe it pretty accurately. It's just a gorgeous song.
"On the Line" can come across as this idealized version of love and desperation. But it's such a beautiful song sung with such beautiful harmonies. The idea of losing to someone to a super fan named Caroline and just begging your dude to stay and being sad and determined at the same time.
"Rabbit Hole" reminded me of those long convos you'd have with people you connected with and then all of a sudden you'd see that weird blue of the dawn and realize you stayed up all night talking about art and life. Those were special times and memories I cherish because it's a special kind of magic. She talks about meeting people and then getting disoriented because you hear them say these opinions that they trusted you with and you find yourself second guessing things you like and honestly what you need to keep yourself happy. Ie the momentum of talking about art until dawn is romantic until it isn't. There's a level of energy that if you match isn't always as great for the other person as it might seem. You know? Jenny mentions the idea of being someone's puzzle piece in "Party Clown" and "Rabbit Hole" is about trying to push two pieces together but they just don't work.

Ohio Map Foil-Pressed Art Print
from:
Minted
Sing it, Jenny!
So in the process of writing this, I've listened to this album three times and I'm not tired of it at all. Again, perfect cooking and brooding music. I love it. It is a perfect ease into warmer weather album and I hope you listen to it. If you want to check out more of her music please do. Here's a list of her albums. Check em out.